SRI RAMANUJA JAYANTI 2024
12 May - 12 May, 2024 - 07:00 CET
---
HONOURING THE GURU
Sri Ramanujacharya is a revered guru in our Bhakti Marga lineage. Deeply moved by the bhakti of the Alvar poet saints, he formalised the devotional philosophy of the Sri Sampradaya.

By his grace, he shared with the world the once-secret mantra, om namo narayanaya, so that everyone could chant it and have the opportunity to reach the Lotus Feet of the Lord.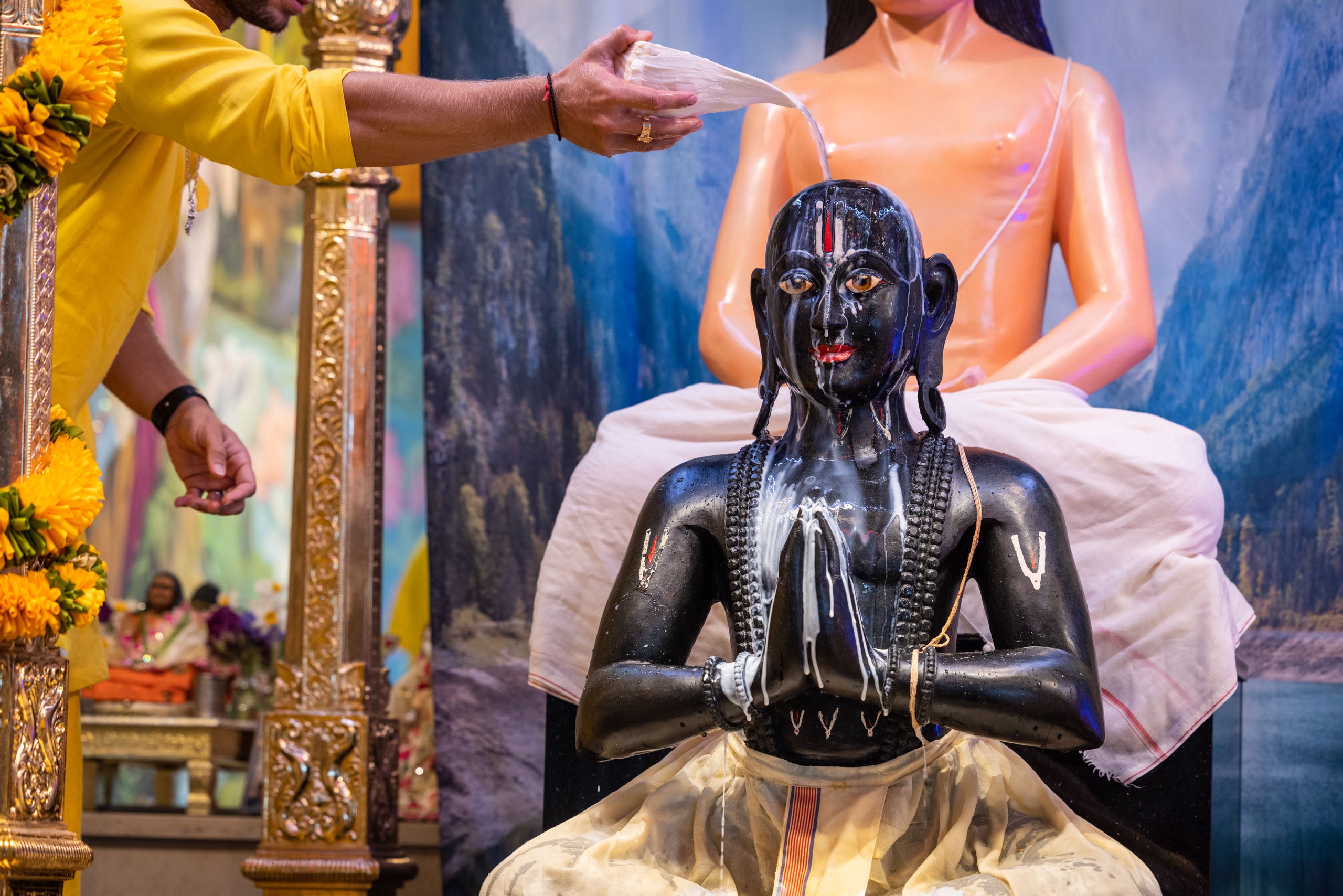 DID YOU KNOW?
Ramanujacharya made 17 pilgrimages of great distance before his guru deemed him worthy to receive the secret mantra and he agreed to never share it with anyone.

However, as soon as Ramanujacharya heard the mantra he realised its power to liberate souls and he immediately started sharing it with everyone.

The guru was furious and wanted to curse him. But, when Ramanujacharya said he was happy to go to hell if his actions saved others from the same fate, the guru realised Ramanujacharya's wisdom and he begged him for forgiveness.
WHAT TO EXPECT
In addition to our regularly scheduled morning prayers, the pujaris will be celebrating Sri Ramanujacharya's Appearance Day with special prayers, a yajna and abhishekam on his murti. This hosted event will also feature a Srimad Bhagavatam satsang.
DONATION
If you want to support the Mission of Bhakti Marga you are welcome to donate an endowment to our non profit Organisation Bhakti Marga Foundation.
SPONSORSHIP
If you would like to become a sponsor of a temple celebration/festival, you are welcome to make a donation to the Bhakti Marga Yoga gGmbH.
OPERATOR
Bhakti Marga Yoga gGmbH
Am Geisberg 1-8, 65321
Heidenrod Springen,
Germany
events@bhaktimarga.org