RAM NAVAMI 2024
17 Apr - 17 Apr, 2024 - 07:00 CET
---
THE LORD OF DHARMA
Join us as we venerate the most righteous being ever incarnated on Earth: Lord Rama. Lord Rama is one of the greatest models of compassion and surrender in history. He incarnated to restore dharma and to set an example as to how one should perform one's duty in life. As a king, He made formidable sacrifices for His people, showing us all that the path of dharma is ultimately for the benefit of all.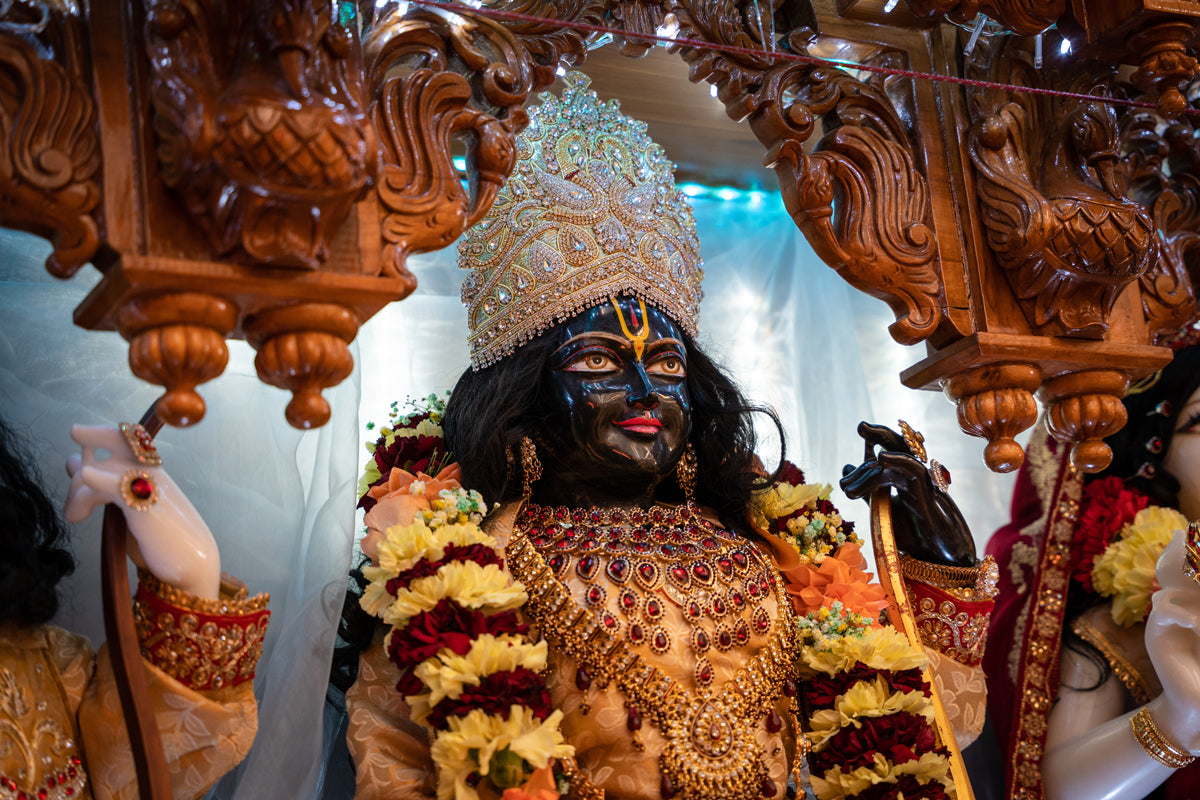 DID YOU KNOW?
Lord Rama is the 7th dashavatar of the Supreme Lord Narayana. He incarnated to kill Ravana, the 10-headed Demon King. Ravana's 10 heads represent the 10 negative qualities of the mind which include anger, jealousy, pride, lust, greed, envy, and possessiveness.

The name 'Ra' 'Ma' is a fusion between 'om namo narayanaya' and 'om namah shivaya'. Rama is the embodiment of these two aspects and reflects the intimate relationship between Bhagavan and His bhakta: the worshipped and the worshipper.
WHAT TO EXPECT
This year we will be celebrating Ram Navami as the closing day of our Vasanta Navaratri in spring. We will commemorate Lord Rama's Appearance Day with special prayers and puja, abhishekam on the murti, bhajans, prasad and arati.
DONATION
If you want to support the Mission of Bhakti Marga you are welcome to donate an endowment to our non profit Organisation Bhakti Marga Foundation.
SPONSORSHIP
If you would like to become a sponsor of a temple celebration/festival, you are welcome to make a donation to the Bhakti Marga Yoga gGmbH.
OPERATOR
Event Only Option
Bhakti Marga Yoga gGmbH
Am Geisberg 1-8, 65321
Heidenrod Springen,
Germany
events@bhaktimarga.org
Package Options
Bhakti Event GmbH
Am Geisberg 1-8, 65321
Heidenrod Springen, Germany
events@bhaktimarga.org