RADHASHTAMI 2023
23 Sep - 23 Sep, 2023 - 07:00 CEST
---
THE QUEEN OF VRINDAVAN
Radhashtami celebrates the Appearance Day of Srimati Radharani, the beloved of Sri Krishna. She is an expansion of the Supreme Lord, the embodiment of His Shakti and the personification of devotion. Radha shows us how to rise in Love and reach the Lotus Feet of the Lord through total absorption and single-pointed focus. We pray to Her to bless us with devotion as great as this!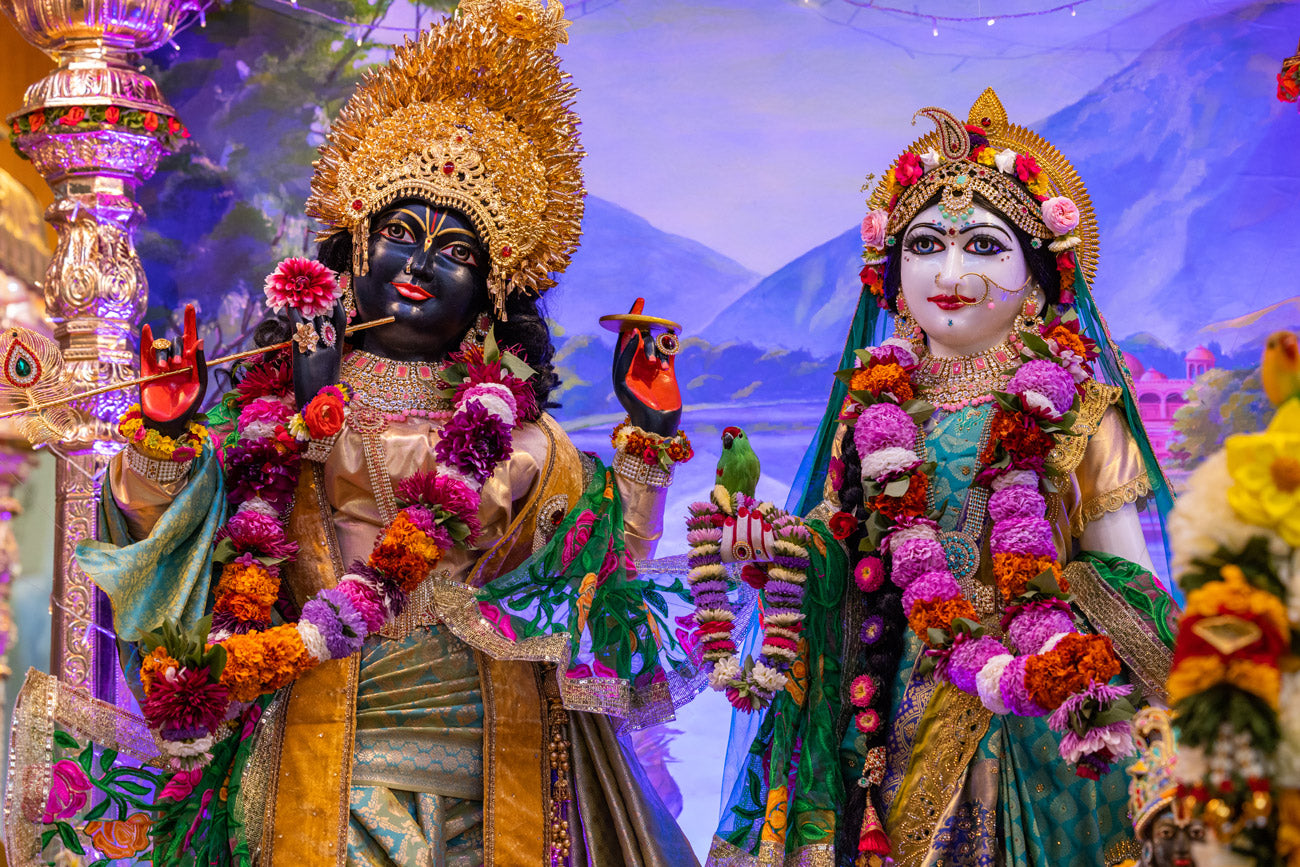 DID YOU KNOW?
Radharani is known as the Queen of Vrindavan and Krishna's most beloved gopi. The two of them enjoyed many intimate Leelas during Krishna's early years. Their Lover-Beloved relationship exemplifies the highest level of love possible between a Bhakta and the Lord. The sweetness of their love shows us how the Lord is willing to give Himself completely to the Devotee who surrenders fully to Him.
Radha is the one who shows the way. She is the one who takes you to the highest stage of devotion, the stage where you will surrender completely to Krishna.
Paramahamsa Vishwananda
SCHEDULE
More Information will follow soon.
DONATION
If you want to support the Mission of Bhakti Marga you are welcome to donate an endowment to our non profit Organisation Bhakti Marga Foundation.
SPONSORSHIP
If you would like to become a sponsor of a temple celebration/festival, you are welcome to make a donation to the Bhakti Marga Yoga gGmbH.
OPERATOR
Event Only Option
Bhakti Marga Yoga gGmbH
Am Geisberg 1-8, 65321
Heidenrod Springen,
Germany
events@bhaktimarga.org
Package Options
Bhakti Event GmbH
Am Geisberg 1-8, 65321
Heidenrod Springen, Germany
events@bhaktimarga.org