ONLINE SRI YANTRA COURSE WITH PARAMAHAMSA VISHWANANDA 2023
30 September 2023, 17:00 CEST
Paramahamsa Vishwananada
---
SRI YANTRA WISDOM SEMINAR
Don't miss this incredibly rare opportunity to learn directly from Paramahamsa Vishwananda!
The Sri-yantra is the oldest known yantra and is the geometrical form of the Divine Mother herself. Diving into the mysteries of the Sri-yantra will take you on an inner pilgrimage towards divinity. Through the grace of Paramahamsa Vishwananda and Devi herself, you will learn the deeper meanings and mysteries of the Sri-yantra and how to properly worship and care for her.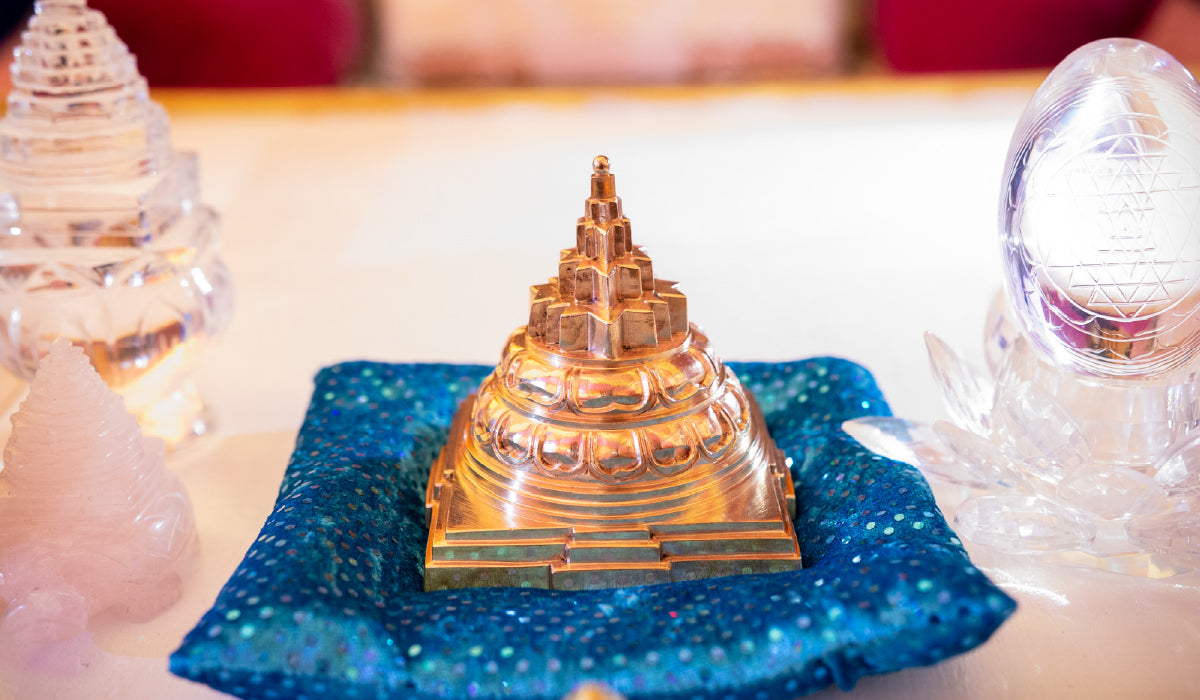 DID YOU  KNOW?
A yantra is an ancient meditation tool that can be used to focus the mind and connect with the Divine. The Sri-yantra is considered to be one of the most powerful and effective yantras as it contains the power of all creation. The Sri-yantra has been used for thousands of years to attract spiritual and material wealth, support physical, emotional and mental well-being and to purify the environment.
ENJOY THE EXPERIENCE
During this very special workshop, Paramahamsa Vishwananda will take you step-by-step through the nine levels of the Sri-yantra. He will reveal the the various devas who reside in the form and how to properly care for and position the Sri Yantra to manifest the greatest benefits.

*Initiated Bhakti Marga Devotees will be eligible to receive a secret mantra that can be used to activate the yantra. This activation brings out the full blessing and power of this sacred geometrical figure that is Devi herself.
SCHEDULE & PRIVATE PORTAL
This is our current schedule for the SRI-YANTRA COURSE. All times are subject to change based on Paramahamsa Vishwananda.
Saturday 30th Sept: 9:45-18:00 CEST
Sunday 1st Oct: 9:45-15:00 CEST
We will keep you updated about any changes.

📣 NEW: You have 3 months to re-watch the content, including the 3D animated Mudras, on your portal.
DONATION
If you want to support the Mission of Bhakti Marga you are welcome to donate an endowment to our non profit Organisation Bhakti Marga Foundation.
OPERATOR
Bhakti Event GmbH
Am Geisberg 1-8, 65321 Heidenrod Springen, Germany
events@bhaktimarga.org