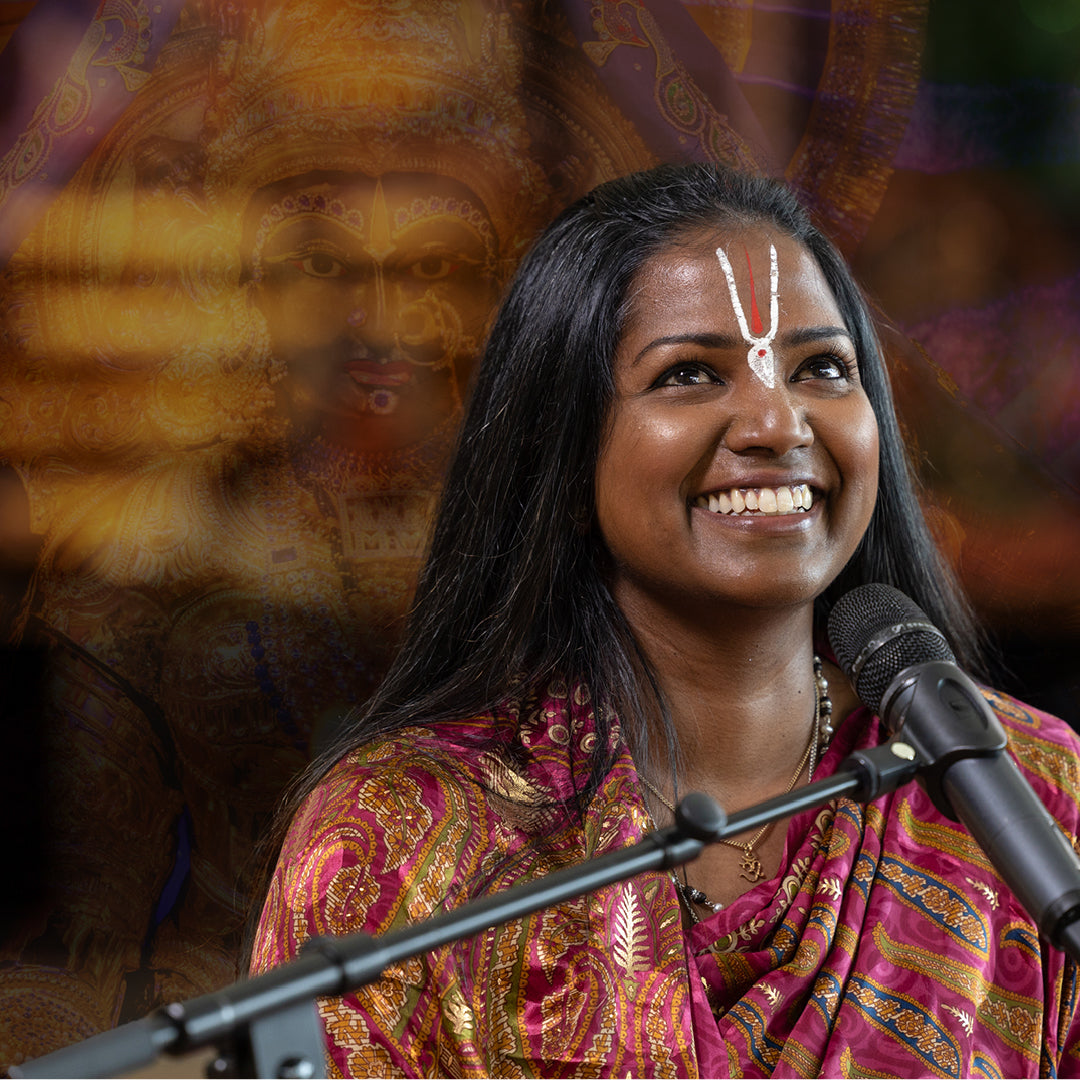 ONLINE: SINGING WITH LOVE FOR THE DIVINE MOTHER - 7 OCTOBER 2023
07 October 2023, 14:30 CEST
Bhavani
---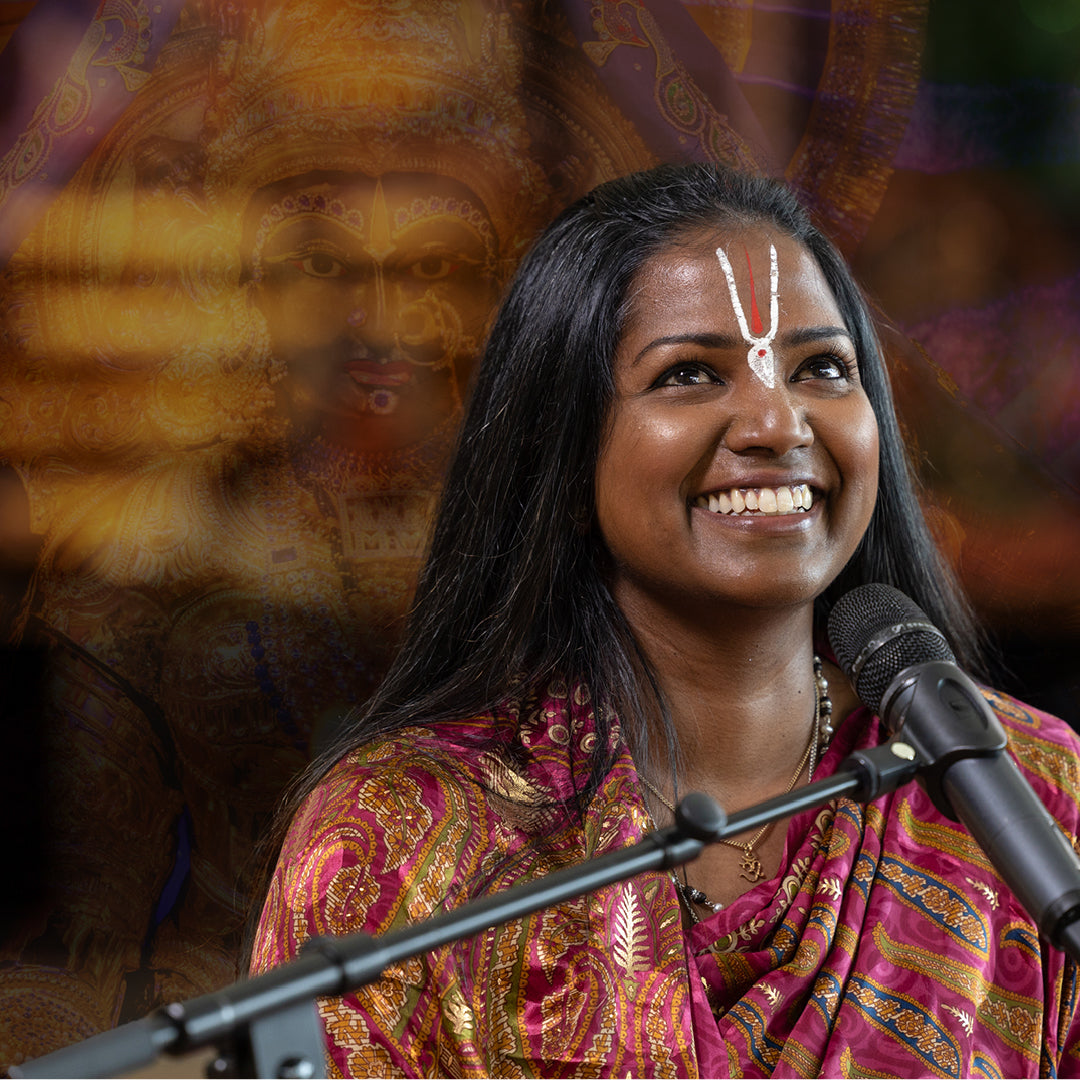 SINGING WITH LOVE FOR THE DIVINE MOTHER
In this fun and fulfilling workshop, you will learn some special and heartfelt bhajans that will help you deepen your connection with the Divine Mother.
Afterwards, you'll be able to offer these to Divine Mother at home, participate in an event, or even celebrate Navaratri in a temple with these beautiful songs of devotion.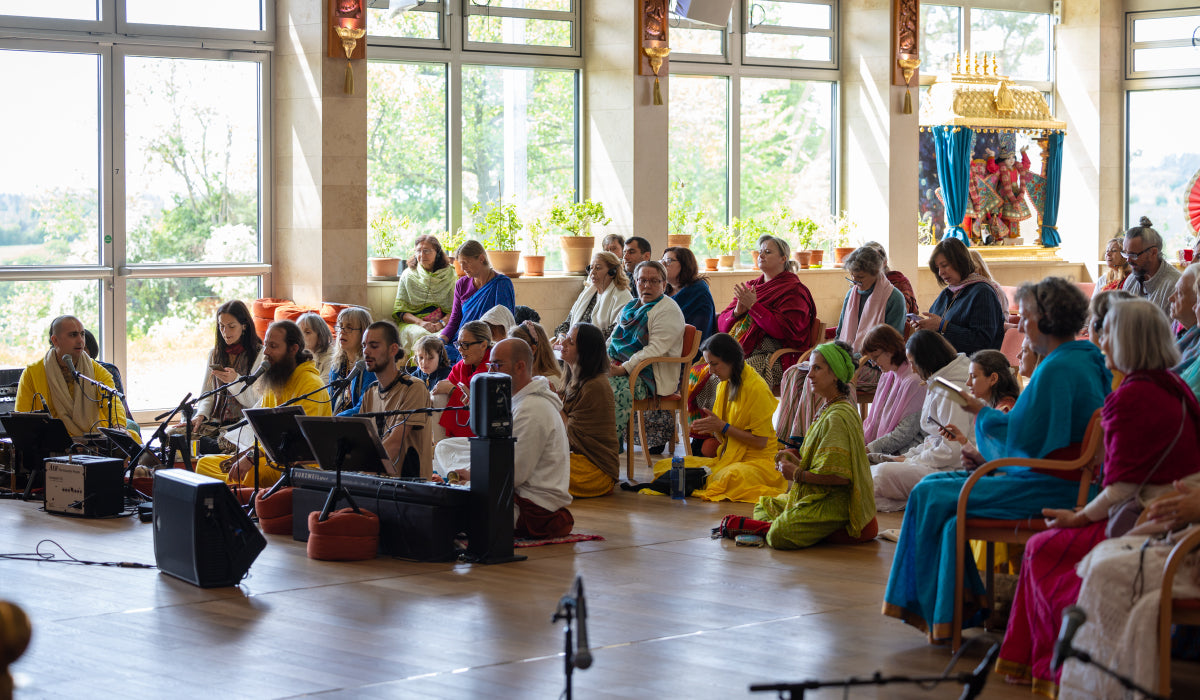 DID YOU KNOW?
Designed for everyone regardless of vocal ability, this intermediate course is for anyone who wants to expand their bhajans list. The workshop provides you with some inspiring background information regarding kirtan, a few practical warm-up exercises to do before you start, and plenty of time to practice singing the bhajans with Bhavani's personal instruction.
ABOUT THE TEACHER
Bhavani has been singing kirtan and bhajans since early childhood, and today is a featured artist on many of Bhakti Marga's music videos and speciality albums. Her clear and compassionate teaching style ensures that you will come away from this workshop inspired, ready, and eager to sing!
DONATION
If you want to support the Mission of Bhakti Marga you are welcome to donate an endowment to our non profit Organisation Bhakti Marga Foundation.
CANCELLATIONS
If you are unable to attend, please be respectful and cancel your event to make space for others to attend.
OPERATOR
Bhakti Event GmbH
Am Geisberg 1-8, 65321 Heidenrod Springen, Germany