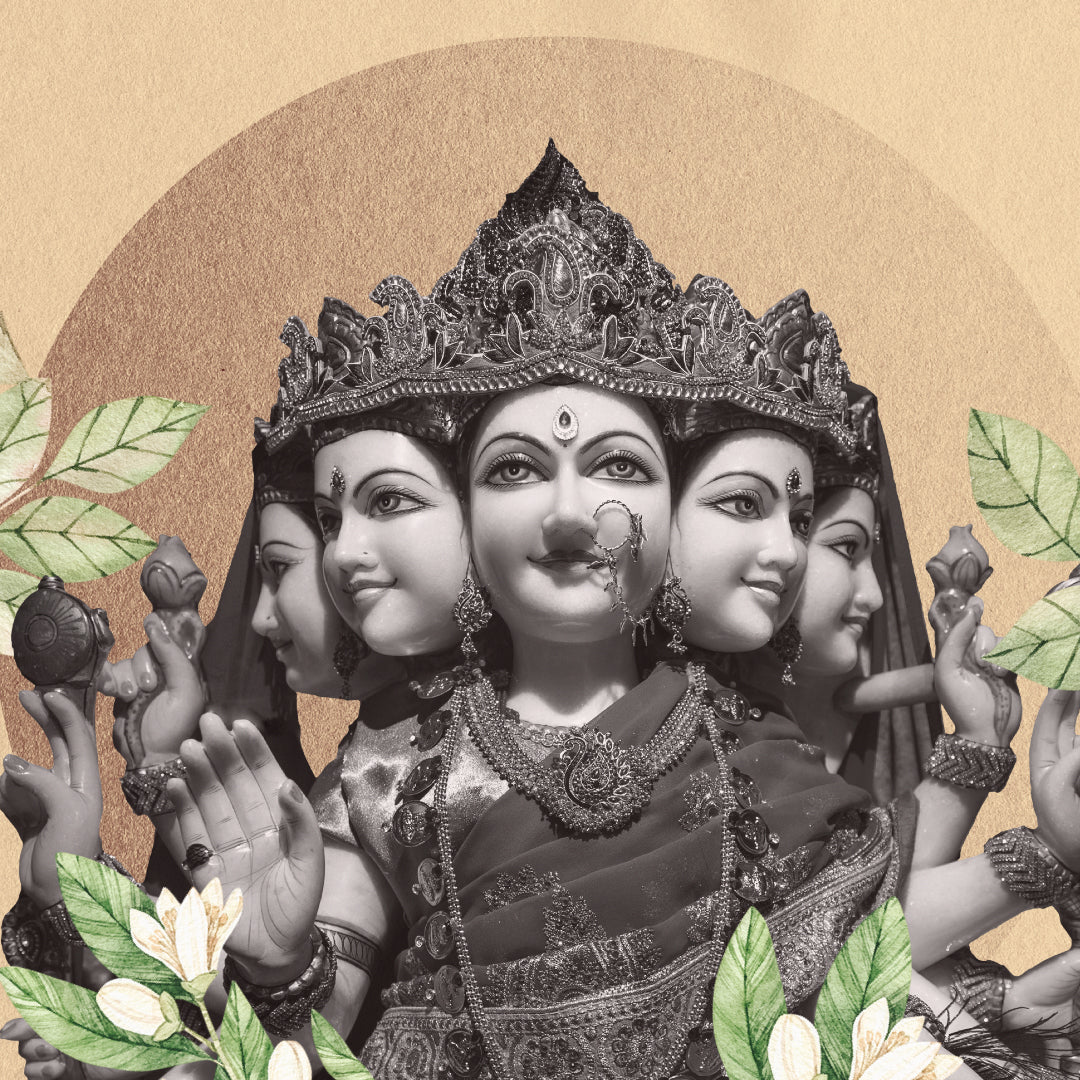 ONLINE: DEITY JOURNEY WITH GAYATRI-DEVI
09 December 2023, 15:00 CET
---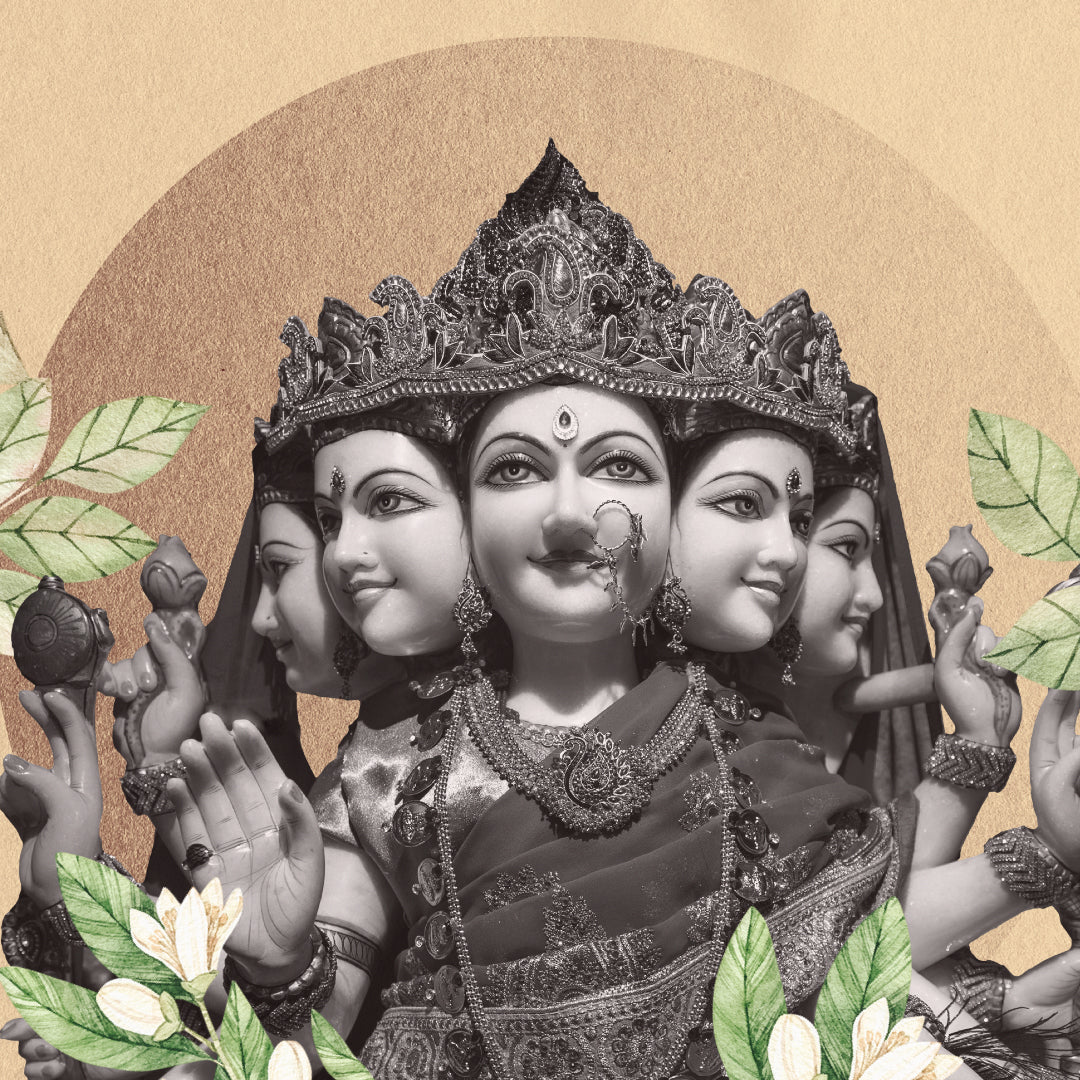 GAYATRI-DEVI
Gayatri-devi is a five-headed goddess who sees everything in all directions at once. She is the universal cosmic aspect of the Divine Mother, Mother of the Vedas, the five elements and all of creation.

Discover Gayatri-devi at the core of your being. Embark on a divine adventure where you actively engage in the daily service to Gayatri-devi at Shree Peetha Nilaya, guided by our resident pujari.
Immerse yourself in special pujas, satsangs, and kirtans that will kindle the essence of Gayatri-devi within you.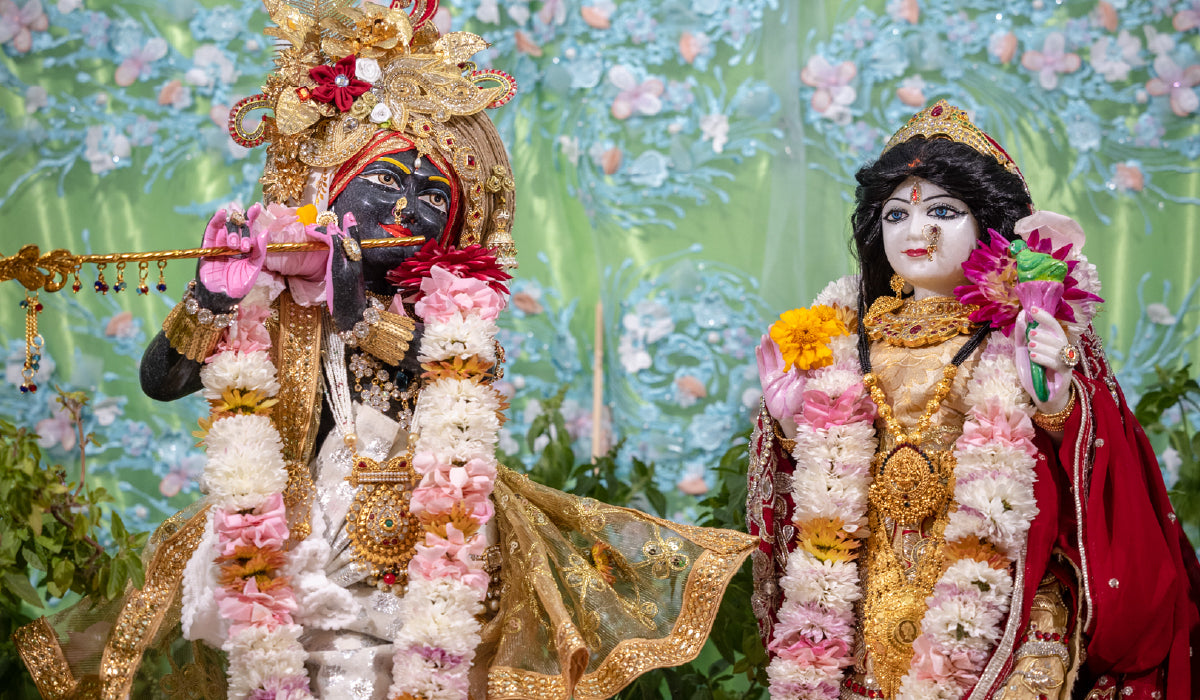 DID YOU KNOW?
What Gayatri-devi brought into being is considered one of the most powerful mantras of all. Gurudev says that it 'helps you, heals you, cures you, and helps you on your spiritual path to realise why you are here.'
It calms the mind, increases concentration, and is always a positive vibration. Whether you do the Gayatri-mantra knowing this or not, it will always create positivity.

Benefits: Helps to develop focus of mind so that you can effectively learn. Helps reveal your true identity. Gayatri-devi also grants success in the areas of art, music, science and spiritual knowledge.
SCHEDULE
15:30 - Introduction to the deity/ Experience sharing with the pujari / Simple puja to Gayatri-devi

16:00 - Yajna with Akshaj ananda

16:30 - Questions & Answers with Purushottama ananda

17:00 - Live Kirtan with Rishi Aaradhaka
OPTIONAL DONATION
If you want to support the Mission of Bhakti Marga you are welcome to donate an endowment to our non profit Organisation Bhakti Marga Foundation.
OPERATOR
Bhakti Marga Stiftung
Am Geisberg 1-8, 65321 Heidenrod Springen, Germany