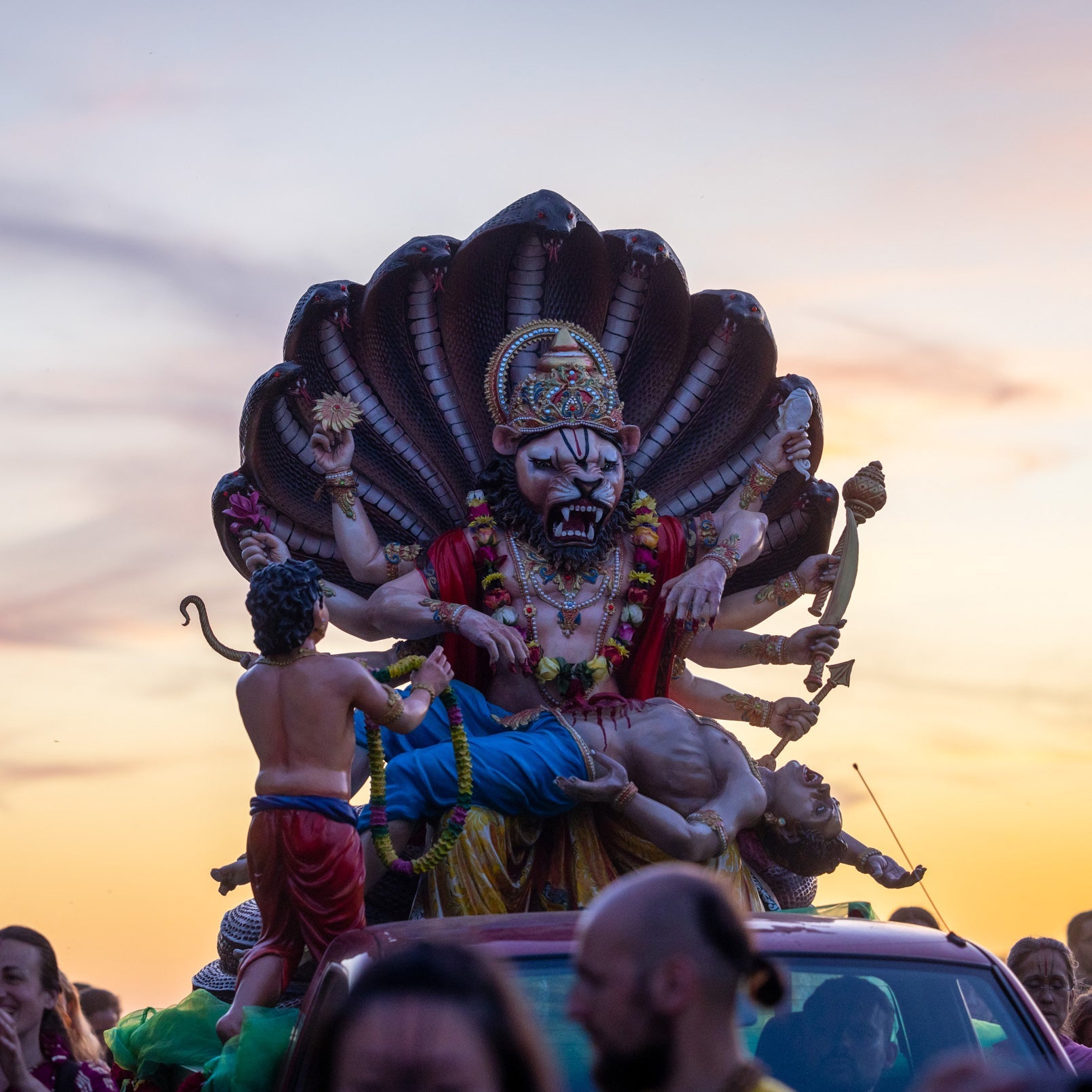 NARASIMHA JAYANTI 2023 WITH PARAMAHAMSA VISHWANANDA AT SPN
04 May - 04 May, 2023 - 17:00 CEST
Paramahamsa Vishwananada
---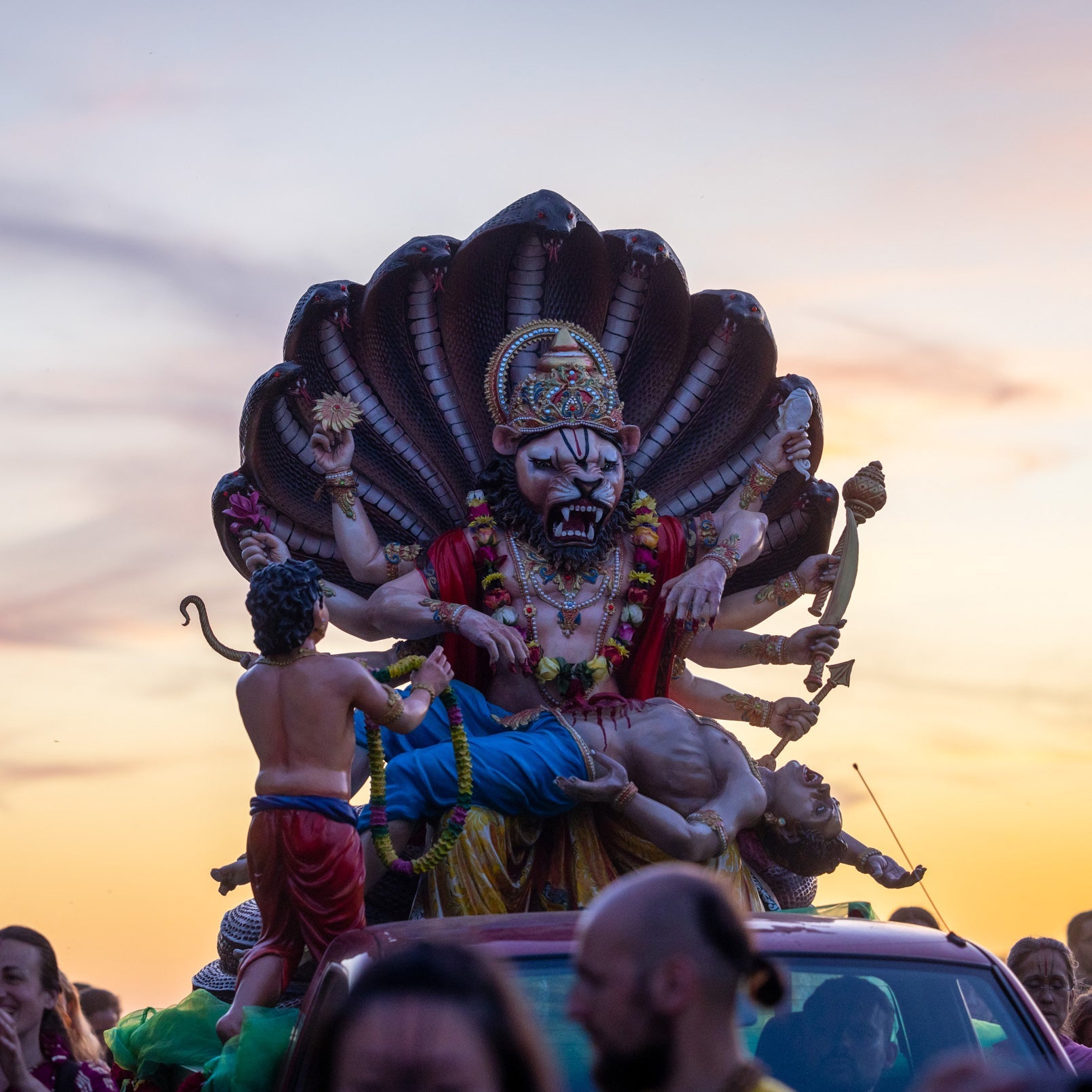 MERCIFUL PROTECTOR
Narasimha Chaturdashi (also called 'Narasimha Jayanti') is the Appearance Day of Lord Nrsingadev, the most merciful protector of His devotees. Although He appears ferocious in His ugra form, He is actually the sweetest of all to those who are surrendered to Him. Nrsingadev restores balance, eliminates all darkness and cleanses and purifies the mind of negativity. The world needs His energy, His grace and His power.
DID YOU KNOW?
Lord Narasimha is the half-man/half-lion Avatar of the Supreme Lord, Narayana. Out of love for His devotee, He manifested Himself out of a stone pillar to protect four-year-old Prahalad from his demon king father, Hiranyakashipu. Although His manifestation only lasted only six hours, He took on nine different aspects. You can see them all in the Bhutabhrteshwarnath Mandir.
The Lord shows His more powerful form and this ugra (ferocious) form to kill the anger, pride, egoism inside of us, showing that He is above all this.
Paramahamsa Vishwananda
WHAT TO EXPECT
During the event, we will venerate Lord Nrsingadev with special prayers, pujas and bhajans. We will also do abhishekam on Lord Bhutabhrteshwarnath in the temple, and then offer prasad and arati.
DONATION
If you want to support the Mission of Bhakti Marga you are welcome to donate an endowment to our non profit Organisation Bhakti Marga Foundation.
SPONSORSHIP
If you would like to become a sponsor of a temple celebration/festival, you are welcome to make a donation to the Bhakti Marga Yoga gGmbH.
OPERATOR
Event Only Option
Bhakti Marga Yoga gGmbH
Am Geisberg 1-8, 65321
Heidenrod Springen,
Germany
events@bhaktimarga.org
Package Options
Bhakti Event GmbH
Am Geisberg 1-8, 65321
Heidenrod Springen, Germany
events@bhaktimarga.org