MAHA SHIVARATRI 2024
08 Mar - 09 Mar, 2024 - 18:00 CET
Paramahamsa Vishwananda
---
AWAKENING BHAKTI
Shiva is pure consciousness. He is the Supreme Lord's greatest bhakta as he is always meditating upon Narayana. Known as the Lord of Destruction, he stands for the dissolution of the mind, which is exactly what we need in order for pure Love to awaken inside the heart. Through his Grace, Shiva destroys our pride and ego so that bhakti can grow in our hearts and we can rise to attain the Lotus Feet of Lord Narayana.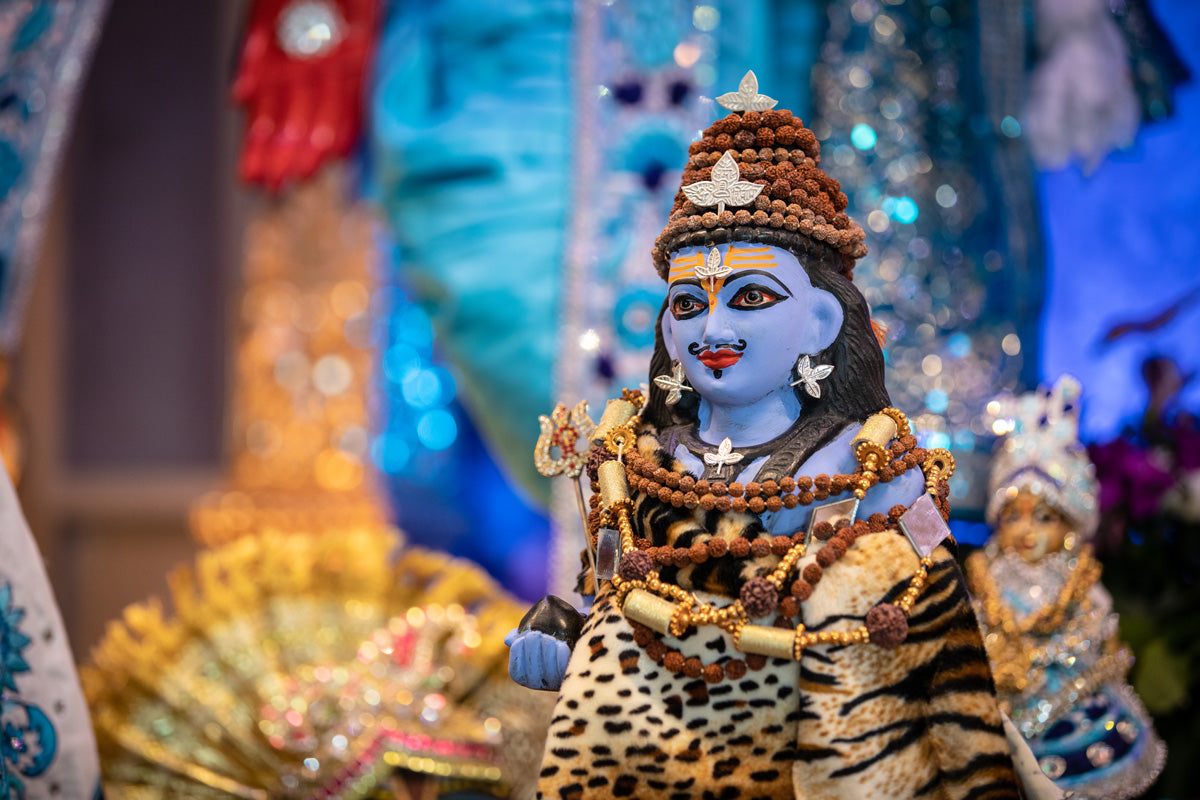 DID YOU KNOW?
Shivaratri is a time to sincerely pray to Lord Shiva to ask him to install himself in our hearts. As we bathe him in the form of a lingam, he is cleaning our inner impurities and awakening the devotion within us, so that we can realise him in our hearts and see him everywhere.
Shivaratri is when you forget about your mind and let your mind dwell only on the Divine. That's what Shivaratri is – it is uplifting you and really awakening what is deep inside of you.
Paramahamsa Vishwananda
WHAT TO EXPECT
-Maha Shivaratri begins with evening celebrations start at 18:00 and last until the morning. During the celebration there will be four rounds of puja, abhishekam to Shiva in the form of lingams. Traditionally we show our sincerity by staying awake throughout the night praising the Divine. Traditionally, white is the colour of Lord Shiva.
SCHEDULE
Details will be provided 1 week before the event.
DONATION
If you want to support the Mission of Bhakti Marga you are welcome to donate an endowment to our non profit Organisation Bhakti Marga Foundation.
SPONSORSHIP
If you would like to become a sponsor of a temple celebration/festival, you are welcome to make a donation to the Bhakti Marga Yoga gGmbH.
OPERATOR
Event Only Option
Bhakti Marga Yoga gGmbH
Am Geisberg 1-8, 65321
Heidenrod Springen,
Germany
events@bhaktimarga.org
Package Options
Bhakti Event GmbH
Am Geisberg 1-8, 65321
Heidenrod Springen, Germany
events@bhaktimarga.org