DARSHAN 24 FEBRUARY 2024
24 February 2024, 16:00 CET
Paramahamsa Vishwananda
Shree Peetha Nilaya
Newcomers can attend both darshans in February.
---
EXPERIENCE THE BLESSING OF DIVINE LOVE
Darshan means 'divine sight'. To see and be seen by a God-realised Master is a very rare and precious opportunity. Paramahamsa Vishwananda's eye-to-eye darshan will give you a uniquely personal blessing and shower you with Divine Love. Come look into His eyes.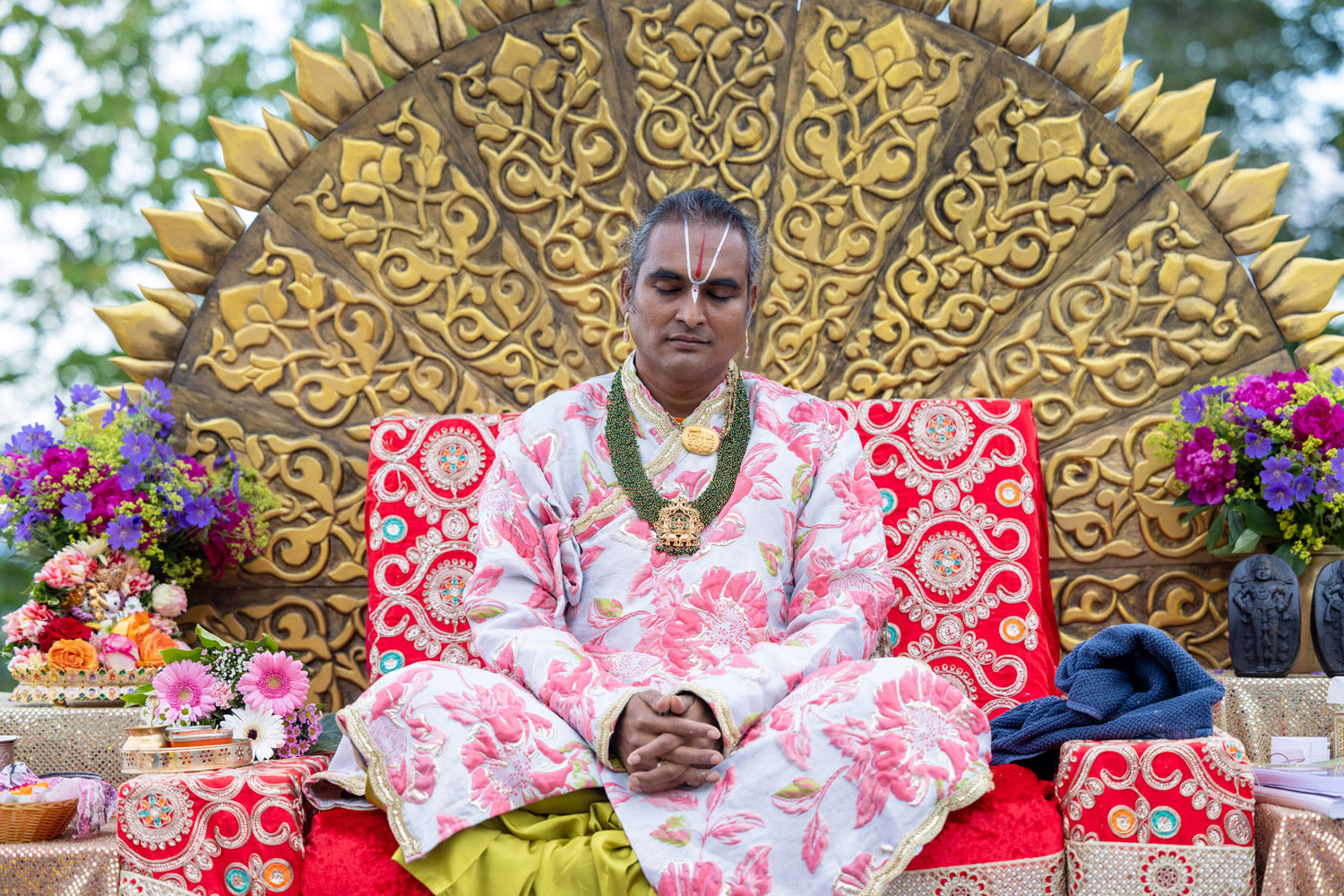 ENJOY THE EXPERIENCE
Darshan is a festive occation. The In-Person Darshan Experience begins with a beautiful prayer ritual paying tribute to Paramahamsa Vishwananda. When He arrives He will sing and then offer an eye-to-eye darshan to everyone present. The event also includes Sanskrit chanting, and experience sharing by select members of the audience.
SCHEDULE
CHECK IN: If you are new to The Ashram, please check in with the Welcome Desk in the main lobby when you arrive.
ASHRAM TOUR: Meet in the lobby at 15:00.
REGISTRATION: @Darshan Hall: 14:00 – 20:00.
THE DARSHAN: The Darshan Experience starts at 17:00 and it is best to plan to arrive early to get settled in.
BHAJAN CAFE: Get a snack or drinks in our cafe.

We will keep you updated about any changes.
ARE YOU NEW TO IN-PERSON DARSHANS?
Paramahamsa Vishwananda's in-person darshans fill up quickly.
If you have never attended a Darshan at Shree Peetha Nilaya before, but would like to attend one that is already fully booked, please write us at: events@bhaktimarga.org.
DONATION
If you want to support the Mission of Bhakti Marga you are welcome to donate an endowment to our non profit Organisation Bhakti Marga Foundation.
OPERATOR
Bhakti Event GmbH
Am Geisberg 1-8, 65321 Heidenrod Springen, Germany
events@bhaktimarga.org