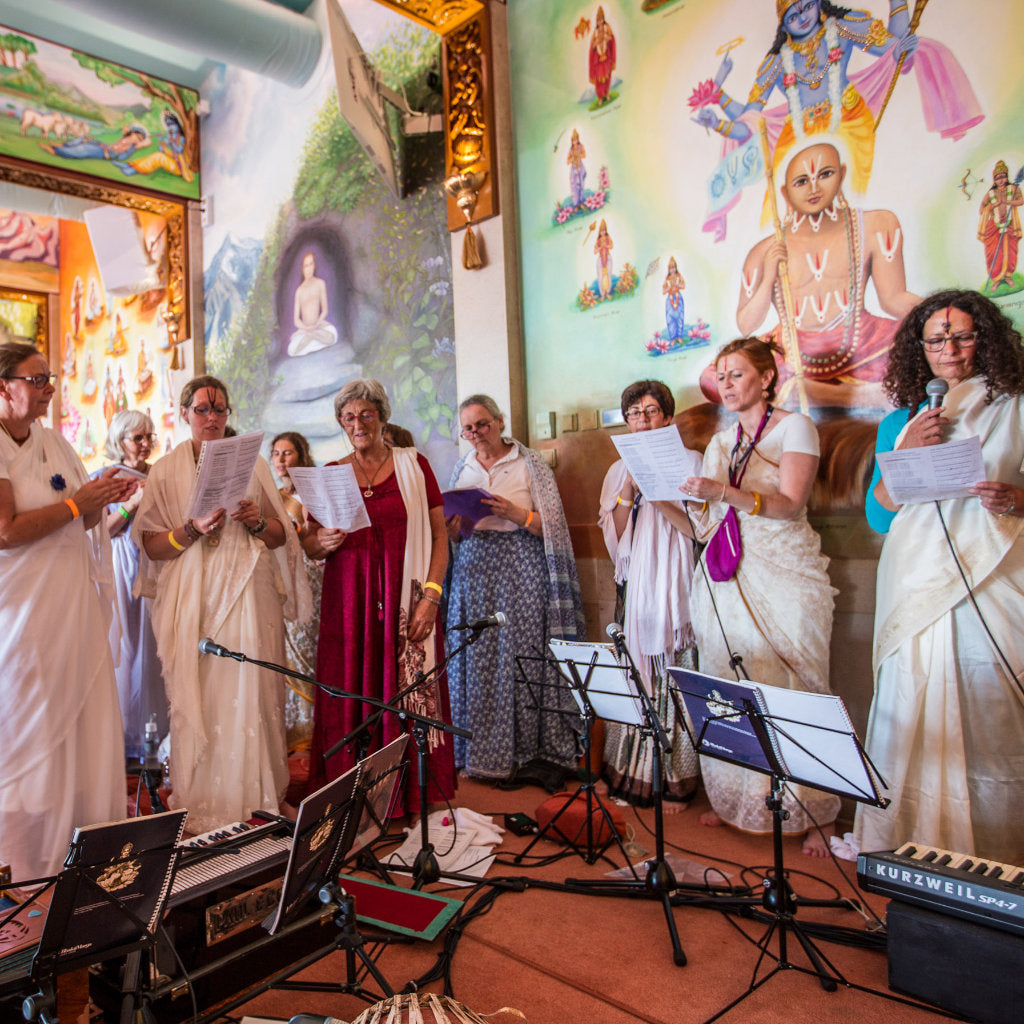 EXPERIENCE BHAKTI YOGA WEEKEND (DE)
08 December 2023, 17:00 CET
Kailash Ananda
---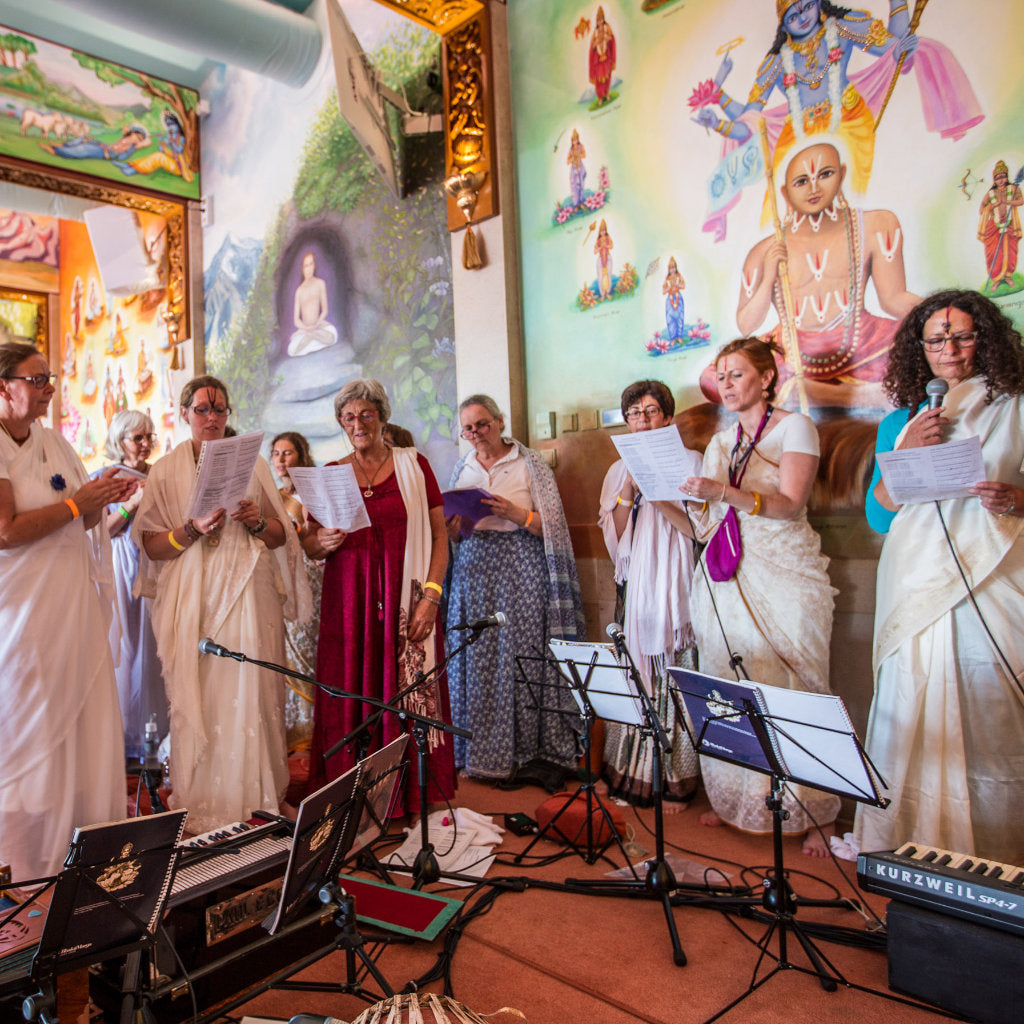 KIRTAN
Tauche an diesem Wochenende in die hingebungsvollen Schwingungen unseres Ashrams ein. Beginne deine spirituelle Reise mit einem herzlichen Willkommenstreffen und lerne die Klänge des OM-Chantings kennen, welches Geist und Herz beruhigt. Bekomme ein Gefühl für die heitere Umgebung bei einer Ashram-Tour und nimm die Gelassenheit auf, die diesen heiligen Ort umgibt.

Erfreue dich an den Kirtan-Workshops, in denen du die Nuancen des hingebungsvollen Tanzes erlernst und lernst, wie du in Live-Kirtan-Sitzungen eintauchen kannst. Erwache in den ruhigen Stunden des frühen Morgens mit dem harmonischen Singen von Mantras, die dich mit Ruhe und Hingabe erfüllen.

Gemeinsame Mahlzeiten ermöglichen es dir, dich bei köstlichem, mit Liebe und Dankbarkeit zubereitetem Essen zu verbinden. Schließe den Tag mit unserem speziellen Samstagabend-Kirtan ab, und vieles mehr!
PROGRAMM
Höhepunkte am Freitag:
17.00 OM Chanting
18.00 Uhr Abendgebet
20.30 Uhr Willkommenstreffen

Höhepunkte am Samstag:
06.00 Morgenprogramm
07.00 Gebete im Tempel
10.30 Workshop
14.00 Ashram-Besichtigung
15.30 Workshop
18.00 Abendgebete
20.30 Kirtan-Abend

Sonntag

07.00 Morgenprogramm
09.00 Gebete im Tempel
12.00 OM Chanting
DONATION
If you want to support the Mission of Bhakti Marga you are welcome to donate an endowment to our non profit Organisation Bhakti Marga Foundation.
OPERATOR
Bhakti Event GmbH
Am Geisberg 1-8, 65321 Heidenrod Springen, Germany