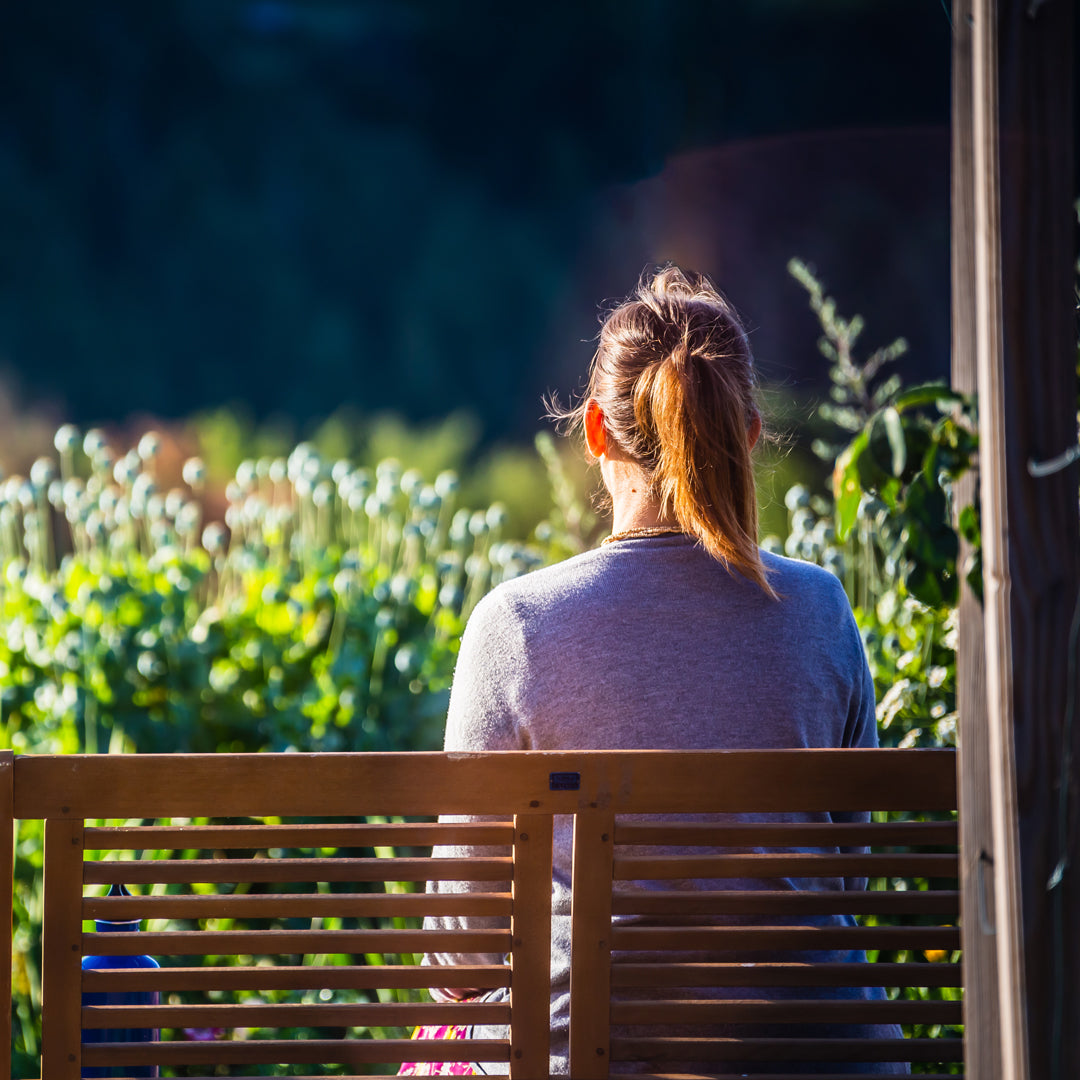 COUNTRY WEEK 2023 - FRANCE, BELGIUM 08.09.2023 - 14.09.2023
08 September 2023, 11:30 CEST
Rishika Triambhakeshwari
---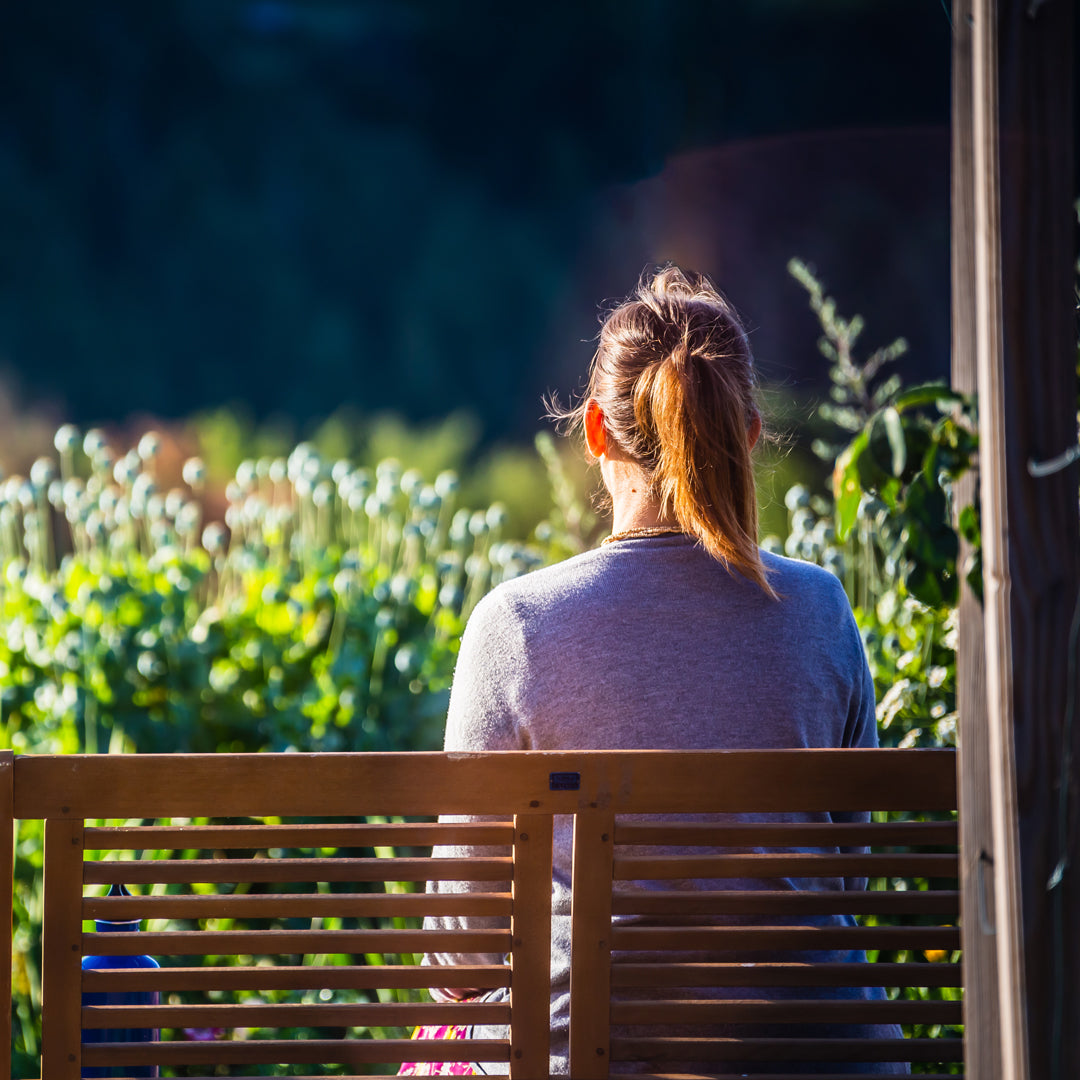 COUNTRY WEEKS 2023
Take time to step away from your daily routines and step into bringing the Divine into every moment of your life. Making a pilgrimage to Shree Peetha Nilaya for a Country Week provides you with an amazing opportunity to dive deeper into what it means to be on the Bhakti path and to be inspired by others on the journey.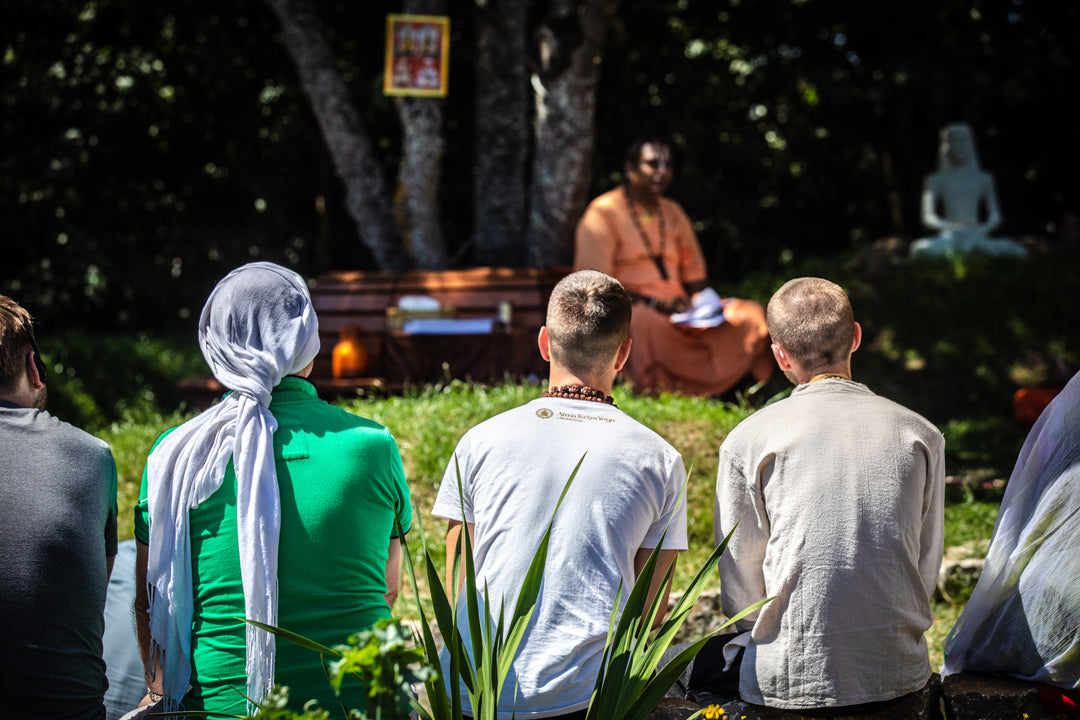 DID YOU KNOW?
Paramahamsa Vishwananda often speaks of the importance of learning more about our spiritual path and having a clear understanding about the real purpose of life. When you are strong on your path, it inspires others to change and it helps to uplift all those around you. Living bhakti means placing the Lord first in all that you do and it is done by having a clear aim, expanding your knowledge, engaging in consistent spiritual practise, and being strong in your commitment.
What you receive from God is not for you only, it is also for sharing with others, and to remind people of the Love of God.
Paramahamsa Vishwananda
WHAT TO EXPECT
Country Week is designed to give you an experience of the joy and ease of living bhakti on a daily basis. During the week, you will be introduced to a variety of ways to experience, express and cultivate bhakti as well as how to incorporate it into your lifestyle.
In addition to time with Paramahamsa Vishwananda, you will be able to expand your horizons through classes in each of Bhakti Marga's four devotional arms: Knowledge, Yoga & Meditation, Devotional Arts, and Rituals. The knowledge and skills you learn will help you realise and nourish your own uniquely personal relationship with the Divine.

Activities

Event with Paramahamsa Vishwananda
- Exclusive Country Satsang & Darshan (only open for -- Country Week participants)
- Gurudev may also give spontaneous Satsangs to everyone in The Ashram

Four Devotional Education Modules
- Knowledge Lectures (Beginner & Intermediate Levels)
The Beginner Level Knowledge module will focus on the basics of Guruji's teachings, including Hinduism and Vaishnavism, their application and practices in daily life. The lectures will explore the seeming complexity of Hinduism's original vision and will also define what it is to be a Vaishnava – especially in a Bhakti Marga context – exploring the theology, philosophies and methodologies of this incredible sub-religion of Hinduism.
The Intermediate Level Knowledge module will focus on Guruji's teachings on different scriptures to which Guruji has given His commentary. Lectures will weave together wisdom from the Bhagavad Gītā, Śrīmad Bhāgavatam, Nārada-bhakti-sūtra and Mukunda-mālā-stotram, to help you better understand the Bhakti Marga journey and deepen your connection with Guru and God.

- Yoga & Meditation – The Yoga module highlights the role that Yoga & Meditation plays on the spiritual path. You will be introduced to the different Bhakti Marga Yoga & Meditation practices and receive specific mudra teachings, Advanced Practice guidance, and an overview of Kriya and Bhakti Yoga philosophy.

- Devotional Arts (Choice of one or two? 1.5-3 hour courses) – The Devotional Arts module gives you an opportunity to explore the creative side of spirituality. These experiential courses give you the chance to express your love and devotion in a way that appeals to you most.

Painting Meditation
Bhajan Singing
Mridanga
Dance for God: Beginner Level & Intermediate Level*

- Rituals (Choice of one 2.5-4 hour courses) – The Rituals module allows you to learn some basic worship rituals that you can do at home. These rituals are an essential part of our Bhakti Marga path and each one allows you to connect more deeply with the Divine.

Simple Puja
Abhishekam*
Yajna*
Vedic Chanting – Beginner & Intermediate Level*
Making Flower Garland
*We cannot guarantee that all of the courses will be offered, since that depends on how many people signed up for the courses with the different levels, and on teacher & room availability.

Optional activities (based on time constraints and availability)

- Temple prayers
Daily morning and evening prayers
Daily morning Śrīmad Bhāgavatam Satsangs
Daily evening Divya-prabhandam Satsangs
Evening arati: main temple and outside mandirs

- Yoga & Meditation
Daily public OM Chanting (1 hour)
Maha OM Chanting with County Week participants
Parikrama Silent Japa Walk
Atma Kriya Yoga group practise

Seva (selfless service)

Children's Program (ages 0-9) available only with an advance reservation made through your Country Week Coordinator
ACCOMMODATIONS
The Ashram has limited accommodations and priority is given to full-event Country Week participants over partial-event participants and the public. To reserve a room and sign up for Country Week activities, please contact your Bhakti Marga Country Week Organiser. (see below for details)


REGISTRATION & CONTACT
If you are a citizen of one the countries shown below, and you would like to participate in this event, please use the email list below to make arrangements with your Bhakti Marga Country Week Coordinator. They will be able to give you further details, as well as answer your questions about pricing and help you reserve a room at The Ashram. Please also ask about Children's Programs if you would like to bring your children.

PRICE DETAILS
Pricing ranges from €125 – €485, depending on accommodation. Please discuss options with your County Week Coordinator.

France: Kanikaa, nattorres70@gmail.com
Belgium: VirochanAnanda, nicolas.vb@hotmail.be
DONATION
If you want to support the Mission of Bhakti Marga you are welcome to donate an endowment to our non profit Organisation Bhakti Marga Foundation.
OPERATOR
Bhakti Event GmbH
Am Geisberg 1-8, 65321 Heidenrod Springen, Germany