24H GAYATRI YAJNA & DARSHAN 11-13 AUGUST 2023
12 Aug - 13 Aug, 2023 - 06:00 CEST
Paramahamsa Vishwananada
---
HONOURING THE COSMIC MOTHER
Gayatri-devi is a five-headed goddess who sees everything in all directions at once. She is the universal cosmic aspect of the Divine Mother, Mother of the Vedas, the five elements and all of creation. Performing yajna is an act of worship that is done as a selfless sacrifice for noble purposes. During the yajna we offer our prayers of love and gratitude to Gayatri-devi for all She does for us.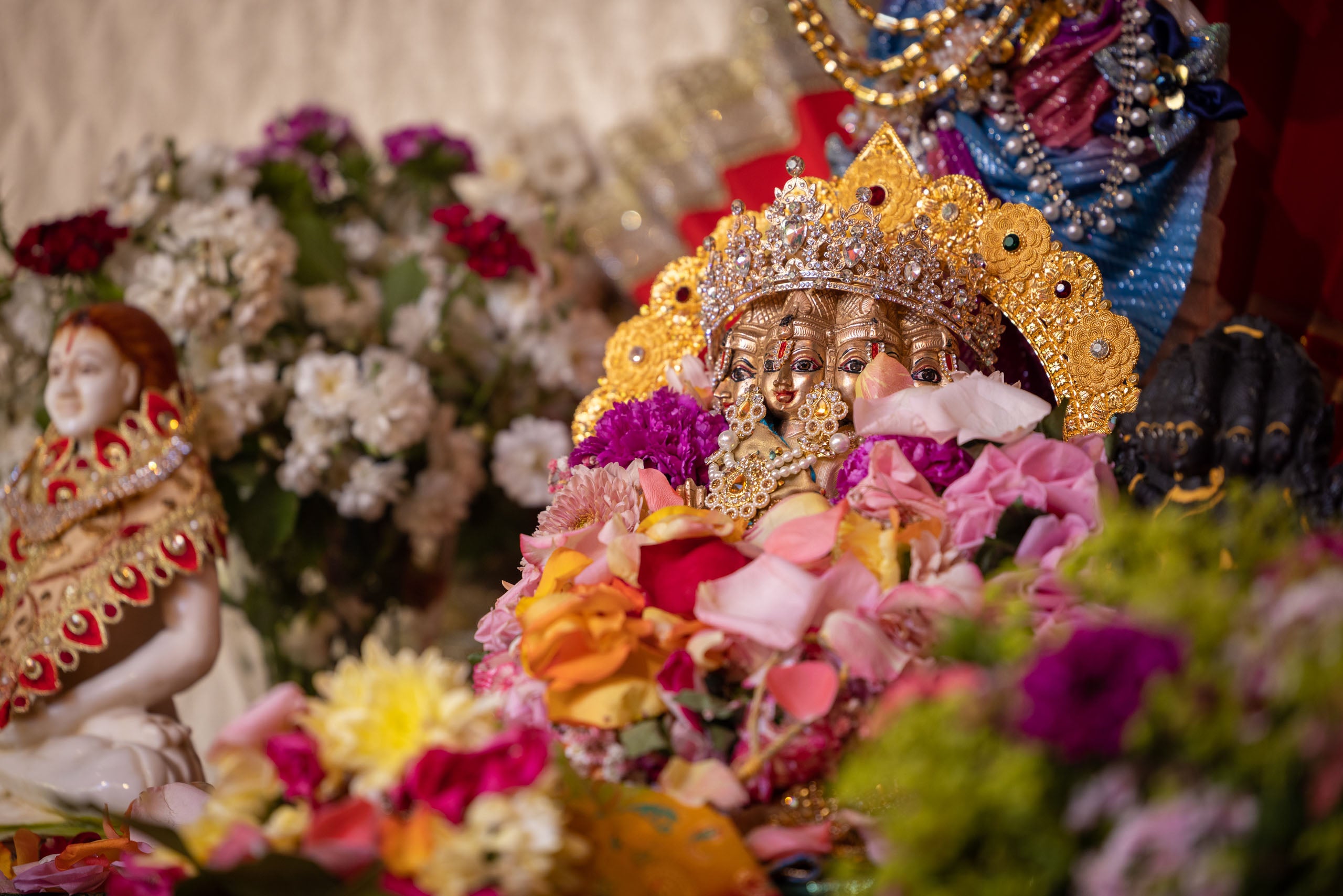 DID YOU KNOW?
Gayatri-devi is the personification of the 24-syllable Gayatri Mantra which is repeated throughout the 24-hour yajna. Her Gayatri Mantra is a 'moksha mantra' which means chanting it with devotion can lead one to liberation.

Om bhur bhuva svaha
Tat savitur varenyam
Bhargo devasya dhimahi
Dhiyo yonah prachodayaat

MEANING: 'Oh Divine Mother, I meditate on Thee as the Supreme Light that illumines the earth, the sky and the heavens, the adorable Sun of Divine Consciousness that illumines the devas and dissipates all darkness and ignorance. Through Thy Grace, may You enlighten my intellect and awaken the same brilliant Divine Light in me.'
WHAT TO EXPECT?
This beautiful ritual lasts for 24 hours. It begins with special prayers and pujas before lighting the yajna fire. During the yajna, participants will chant 10,000 repetitions of the Gayatri mantra and make continuous offerings into the fire. Traditionally, we stay awake during the night and take turns coming to the fire to make offerings. However, you are welcome to come and go as you please. The event ends the next morning with an abhishekam and arati to Gayatri-devi, and prasad is given to all.
DONATION
If you want to support the Mission of Bhakti Marga you are welcome to donate an endowment to our non profit Organisation Bhakti Marga Foundation.
SPONSORSHIP
If you would like to become a sponsor of a temple celebration/festival, you are welcome to make a donation to the Bhakti Marga Yoga gGmbH.
OPERATOR
Bhakti Event GmbH
Am Geisberg 1-8, 65321 Heidenrod Springen, Germany
events@bhaktimarga.org