108 SPONSORED BHAGAVAD GITA YAJNAS 2023
07 September 2023, 11:00 CEST
---
A YAJNA JUST FOR YOU
During this auspicious ritual as offerings are made into the fire while verses of the Bhagavad Gita will be read aloud in Sanskrit.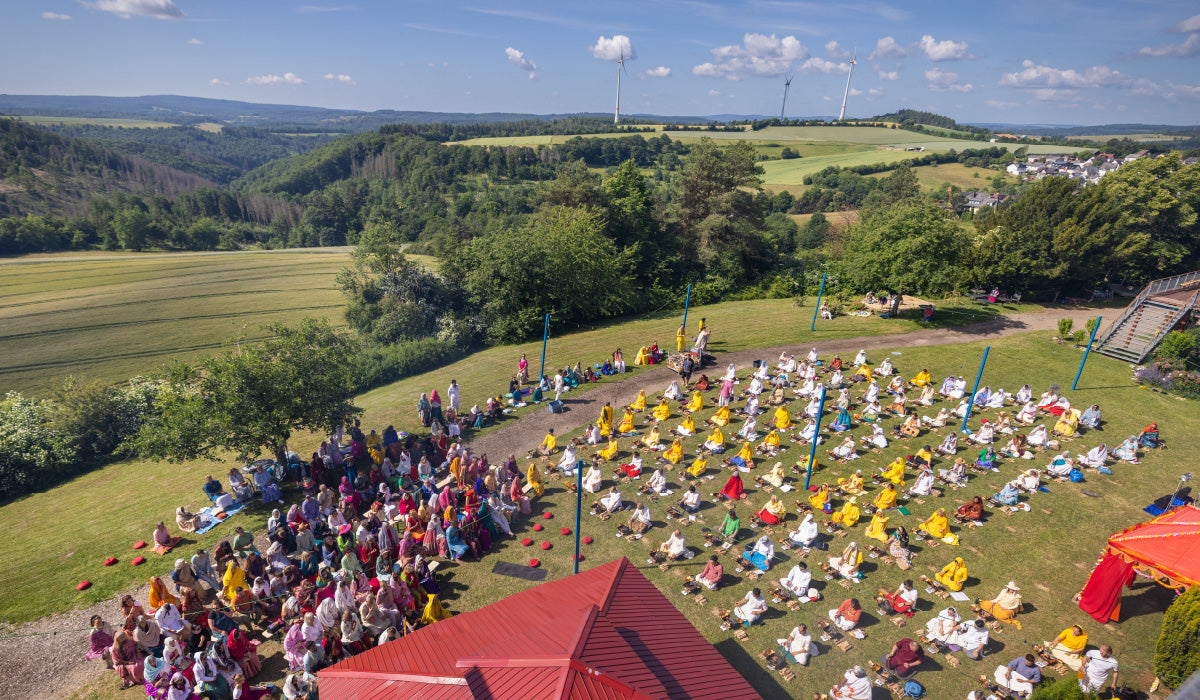 DID YOU KNOW?
A yajna is an ancient Vedic fire ceremony that is a selfless act of worship performed for a noble purpose. The Bhagavad Gita provides a road map to guide spiritual seekers all the way to the Ultimate, God-realisation. Just hearing the verses helps to elevate your soul.
CHOOSE HOW TO PARTICIPATE
Here's a wonderful way to receive the full benefit of all the prayers done at the kund, even if you are not physically present or watching online!

Out on the lawn beside the main yajna shala, 108 small kunds will be set up, each with their own pujari. Booking this event reserves a personal yajna kund and a pujari who will offer your prayers for you.

There are two ways to offer your prayers:

If you are physically present in SPN, you may choose to offer your prayers yourself as your own pujari. Instructions will be given and you will be guided through the entire process.
Or, you can have a SPN pujari assigned to make your offerings for you.
Either way, you receive the full benefit of the yajna even if you can't be physically present!
DONATION
If you want to support the Mission of Bhakti Marga you are welcome to donate an endowment to our non profit Organisation Bhakti Marga Foundation.
SPONSORSHIP
If you would like to become a sponsor of a temple celebration/festival, you are welcome to make a donation to the Bhakti Marga Yoga gGmbH.
OPERATOR
Bhakti Event GmbH
Am Geisberg 1-8, 65321 Heidenrod Springen, Germany
events@bhaktimarga.org